Organized by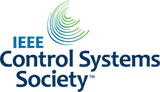 Technically
co-sponsored by


Your IP: 18.205.176.100
Unique visitors: 66093
Total Page views: 19610
(Since February 1st, 2018)

Contact the webmaster

Credits photo: Office de Tourisme de Nice, France


The 58th IEEE CDC would like to offer tiered sponsorship opportunities with potential exhibit space for interested corporations. All sponsors and exhibitors will be recognized as a platinum, gold, silver, bronze or copper sponsor according to their chosen level of engagement and participation. The tiered sponsorship and exhibitor packages are described below. If you are interested in being a sponsor or exhibitor at the 58th CDC please contact me.
I hope you will have a good experience at this venue for your exhibits. On behalf of the entire Organizing Committee, I look forward to working with you to ensure an exciting and productive Exhibits Area at the CDC 2019.

Isabelle Queinnec, Exhibits & Sponsorship Chair, ieee-cdc2019@mci-group.com


IEEE Control Systems Society
Institute of Electrical and Electronics Engineers


Society for Industrial and Applied Mathematics
Society of Instrument and Control Engineers


Centre national de la recherche scientifique, France

The French National Centre for Scientific Research is among the world's leading research institutions. Its scientists explore the living world, matter, the Universe, and the functioning of human societies in order to meet the major challenges of today and tomorrow. Internationally recognised for the excellence of its scientific research, the CNRS is a reference in the world of research and development, as well as for the general public.


The MATLAB and Simulink product families are fundamental applied math and computational tools at the world's educational institutions. Adopted by more than 5000 universities and colleges, MathWorks products accelerate the pace of learning, teaching, and research in engineering and science. MathWorks products also help prepare students for careers in industry worldwide, where the tools are widely used for data analysis, mathematical modeling, and algorithm development in collaborative research and new product development. Application areas include data analytics, mechatronics, communication systems, image processing, computational finance, and computational biology.
D-ICE is an innovative research & engineering deeptech company bringing digital solutions for the industry. We are specialized in software engineering, hydrodynamics, applied maths and advanced control. We offer our clients our strong expertise and sharp scientific knowledge for the realisation of their project.
D-ICE PhDs and engineers have worldwide reputation. We are hydrodynamics & dynamic positioning systems experts. This technology is largely used currently and is a key technology for offshore operations.
We have developed innovative technologies for the modelling of offshore operations and the control systems associated. The company is an active member of different clusters & networks. D-ICE is your privileged partner for complex and innovative projects.


SIAM publishes high-quality textbooks and monographs in print and electronic format. Visit our booth and view new and backlist titles, including those in our Advances in Design and Control series, and take advantage of conference discount prices. If you are interested in publishing a book, speak to the editor, who will explain how SIAM works with authors to publish books with outstanding production quality and solid value for price.
Key dates (2019)
Submission Site Open:
January 4
Initial Paper Submissions
to L-CSS with CDC Option Due:
March 1
Invited Session
Proposals Due:
March 7
Initial Paper
Submissions Due:
March 17
Tutorial Session
Proposals Due:
March 31
Workshop Proposals Due:
May 2
Paper and Workshop
Decision Notification:
mid-July
Final Submission Open:
August 1
Registration Opens:
August 1
Best Student Paper
Nominations Opens:
August 1
Best Student Paper
Nominations Closes:
August 15
Accepted Papers Due:
September 10
Early Bird Closes:
October 1
Online Registration Closes:
December 5
Conference opens:
December 11
Conference closes:
December 13
Platinum Sponsors
Gold Sponsors
Silver Sponsors
Bronze Sponsors
Copper Sponsors
Click here to see the complete list of sponsors and exhibitors